Dungeness Water Exchange
Mitigation Packages & Prices
DWE provides water mitigation for residents in the Dungeness Water Rule Area. DWE allows for new water uses while protecting river and stream flows in the Dungeness watershed.
Mitigation Packages Offered
Indoor Mitigation
Year-Round
Indoor use (150 gpd) – $5,250
Note: The Exchange accounts for domestic mitigation using an average daily amount of 150 gallons (WAC 173-518-080b). Minimal incidental outdoor use such as washing windows, and watering potted plants in the footprint of the home is included.
Outdoor Mitigation
April 15th - September 15th
Basic Outdoor (2500 ft² – 210 gpd) – $5,250

Note: The amount of outdoor use is based on the amount of irrigation required for turf grass according to the Washington Irrigation Guide (20.80 inches/yr). A larger amount of landscaping or garden area may be possible with the same number of gpd.
Stockwater Mitigation
Year-Round
Up to 15 animals (180 gpd) – $5,250

Note: Department of Ecology has concluded that stockwater mitigation is needed for ungulates only (cows, sheep, pigs, horses, llamas, donkeys etc). This does not apply to poultry such as chicken and ducks, or pets such as dogs and cats.
How We Mitigate
A DWE certificate means that your home has a net zero impact on the local water supply of your neighbors, streams, and salmon*
* When certificate requirements are met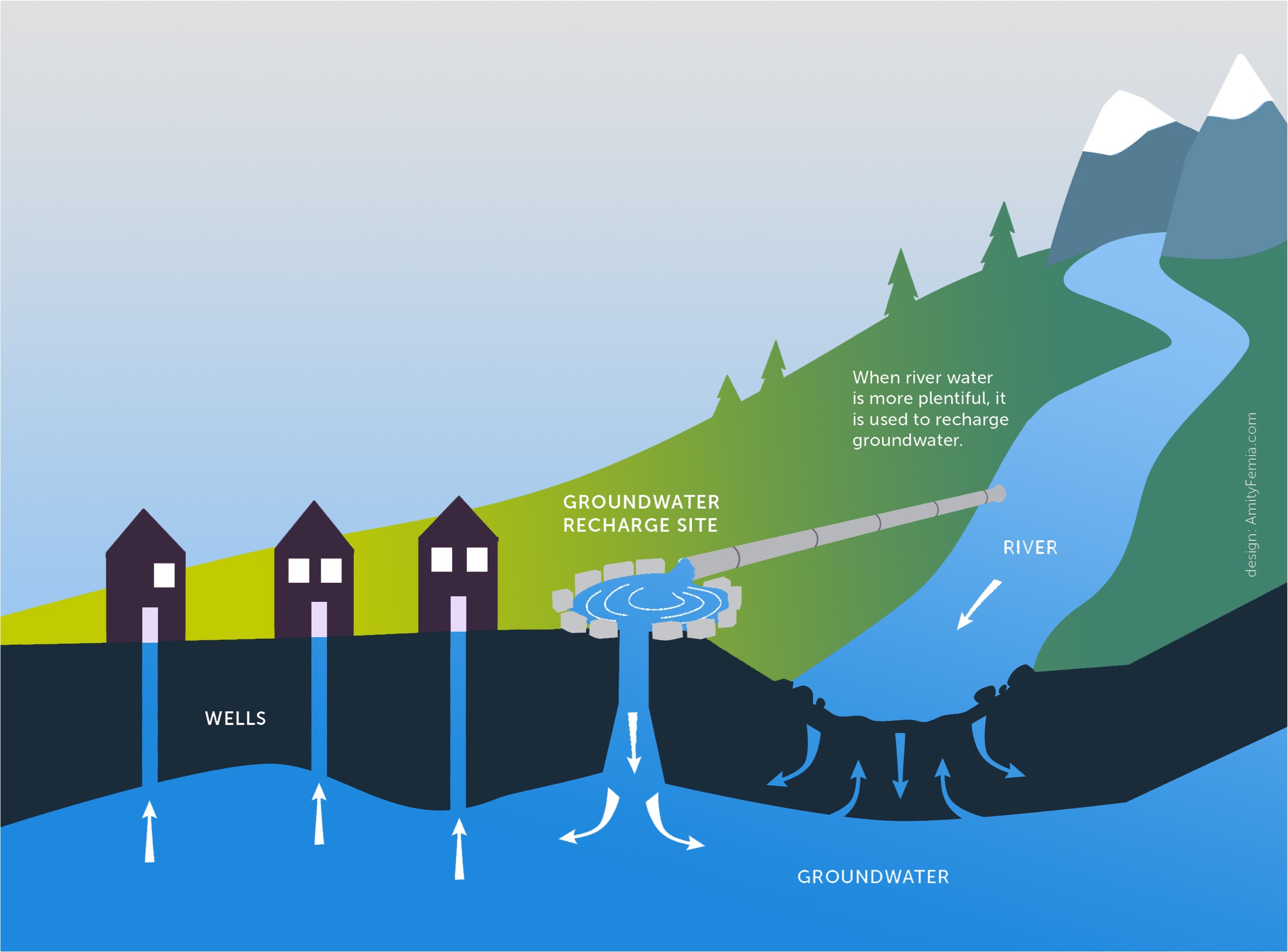 DWE replenishes groundwater through the recharge program, designed to return the same amount of water to our streams and rivers as is taken out by new water uses
One type of the mitigation projects DWE operates are aquifer recharge sites. These sites strategically replenish groundwater and local streams that are depleted by new well withdrawals. In times of abundant water, the sites are used to infiltrate and create additional restoration to the watershed.